This post contains affiliate links. I will receive a small commission for products purchased through these links.
I have wanted to make over my kitchen table into a farmhouse table for a while now, but I wasn't quite sure what I wanted to do with it. Then when I was reading one of my favorite blogs, Blue Egg Brown Nest, I fell in love with her kitchen table transformation. I knew I wanted something very similar, so I set to work.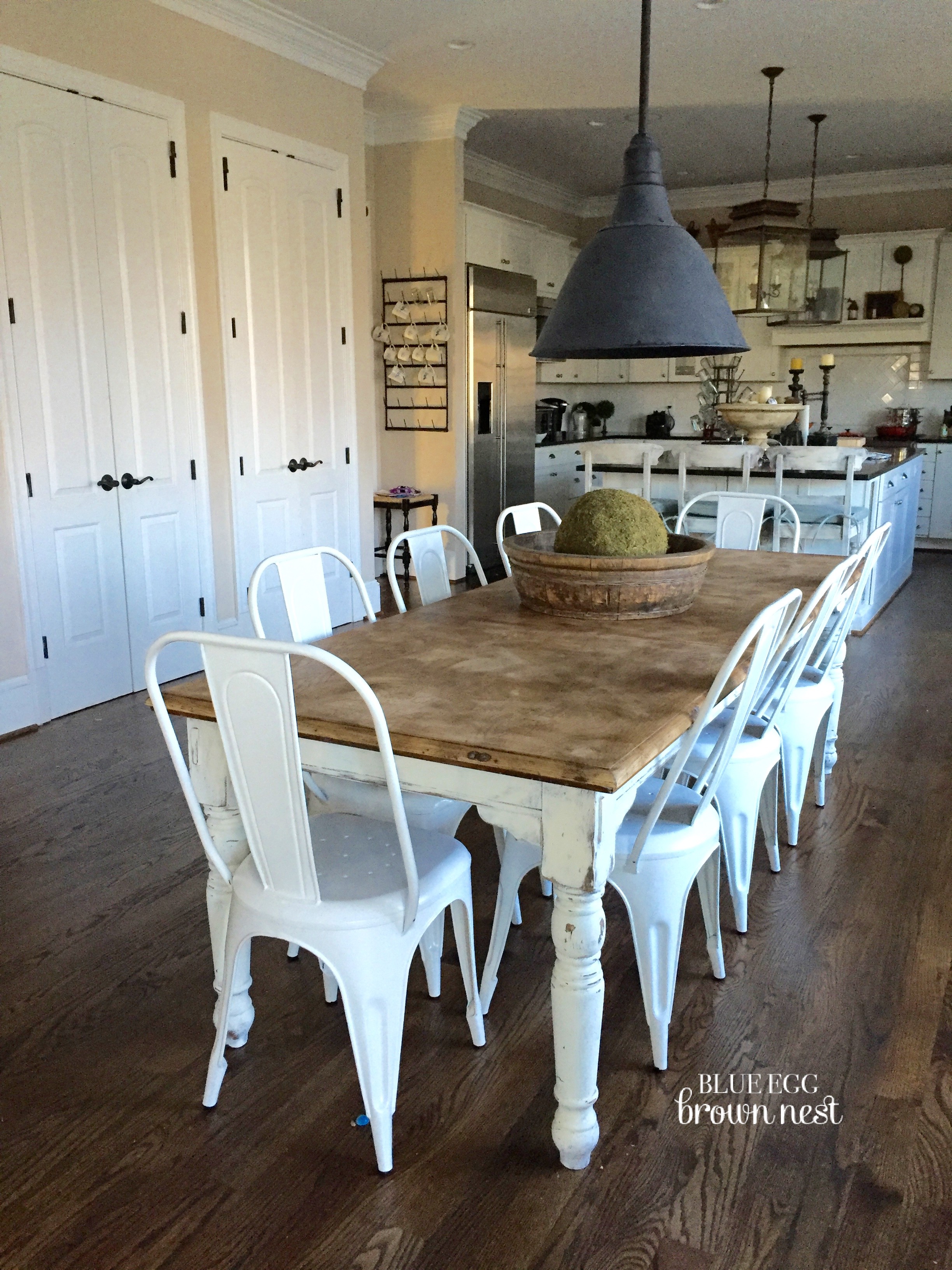 My inspiration courtesy of Christen Bensten at Blue Egg Brown Nest.
Here is what I was starting with. We bought this table from the previous owners of our home in Indiana. They were downsizing, so we were able to purchase a lot of their furniture at a great price. This table was in really good shape, but I was never a fan of the table top's finish. It was too orange for my taste, and the varnish was very dull which means it did not wipe up well. The chairs were pretty oversized and looked a little out of place in our small dining space. 
And here she is now- light and bright. I just love the worn, farmhouse look of the table with the white metal chairs. It totally fits with my white kitchen, and I love the contrast it creates with my dark stained island.
I would love to tell you how easy this project was, but I am into telling the truth on this blog and not whitewashing (pun intended) the details. I decided I wanted to try to strip off the black paint on the apron and legs of the table, stain it a weathered oak color, and then do a coat of white paint on top. I wanted natural wood coming through versus the black. This turned into a big mess that I will save for another post where I will talk about using chemical paint stripper. To be honest, I am still scarred from this process, and it is just too soon to talk about it without getting red in the face or breaking out in tears.